Ideal for projects with moderate debris, the 15-yard roll-off dumpster is perfect for small to medium-sized projects. Our prices include delivery, pick-up, and same-day delivery*. Call now for a quote and discover the All County Waste difference with: 
Fast & Easy, No Paperwork
No Hidden Fees
Same-Day Delivery
Weekend Deliveries
No Pickup or Delivery Fees
Fully Insured, Bonded and Licensed
Weekend Deliveries
Flexible Rental Periods
CALL NOW TO ORDER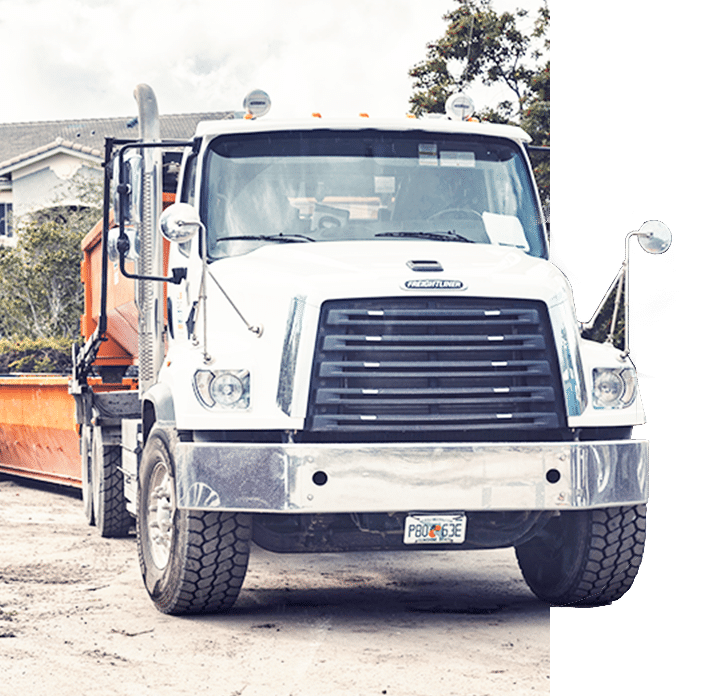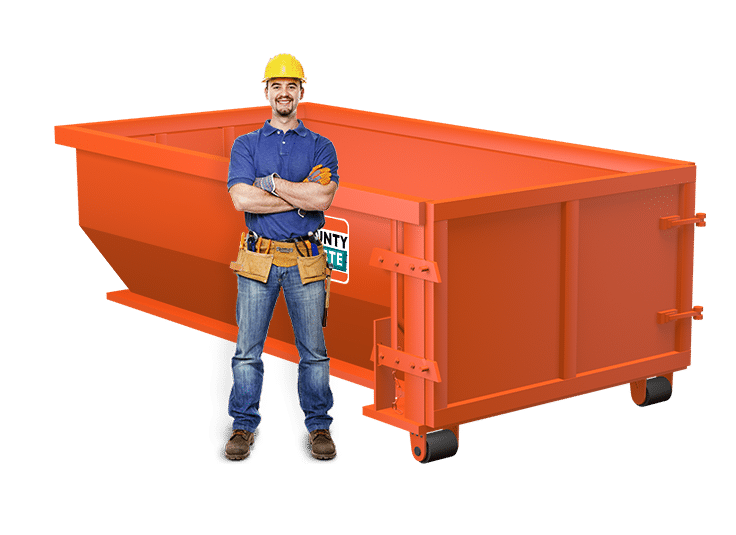 Overview
15 Yard Dumpster Rentals
Holds: 6 pickup truck size loads
Dimensions: 15'L x 7'5″W x 4'H
What's Included: Delivery and pickup, convenient scheduling, and designated account management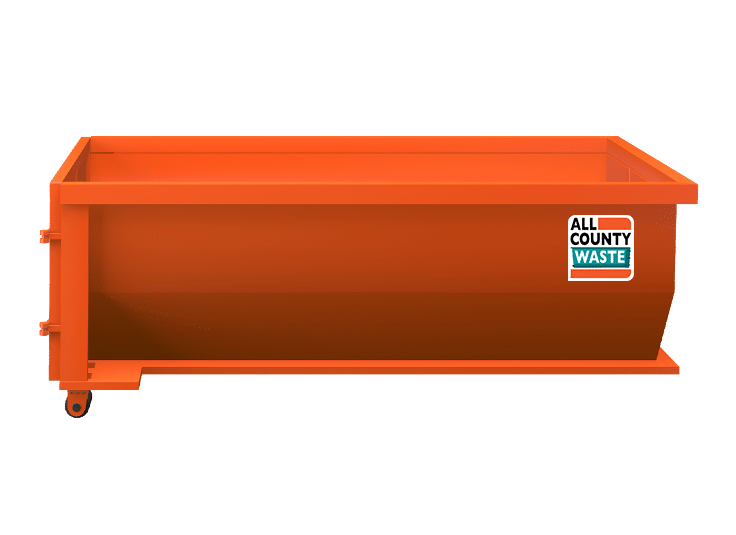 Common Uses
15 Yard Dumpster Rentals
Our 15-yard roll-off dumpster can handle medium-sized projects with ease. It's a convenient and cost-effective way to handle heavy materials and debris. 
Small demolitions

Roofing debris

Attic cleanouts

Garage cleanouts

Junk removal

Bathroom remodels
15 Yard
How It Works
With All County Waste, you can count on our passionate team to make your dumpster rental process as easy as ever. Rentals include flat-rate prices, same-day delivery*, and high weight limits. Learn more about how to rent your roll-off dumpster today. 
Call 888-350-3867 to speak with one of our specialists and request your dumpster. 
Connect With Your Designated Account Manager
All of our clients get assigned an account manager. They're available 24/7 to answer any questions and handle the logistics of your dumpster rental. 
We'll Help You Find The Perfect Size
Not sure what dumpster size to rent? Our specialists will help you find the perfect dumpster size for your project as a complimentary service. 
Call your assigned account manager to schedule your delivery. We offer same-day delivery* services and on-site dumpster placement assistance. 
When you're ready to return your dumpster, get it ready for pickup. Ensure all items are evenly distributed and free of things sticking out of the top. 
Done with your dumpster? Call your account manager to schedule your free dumpster pickup. One of our experienced drivers will come to the site and pick it up promptly. It's that easy!
Factors That Affect Final Cost
Excess Weight
All County Waste has high weight limits, but check with your account manager to learn the limit of your rental. 
Fluctuating Tonnage
To prevent additional fees, ensure items in your dumpster are evenly distributed and not sticking out of the top.
Extended Rental Periods
If you wish to extend the rental period, you can; however, this will impact the final cost of your rental. Just let your account manager know about your schedule change. 
Frequently Asked Questions
How much stuff fits in a 15-yard dumpster?
A 15-yard dumpster holds 15 cubic yards of debris. This is about 90-100 33-gallon trash bags. A 15-yard dumpster is a medium-sized dumpster that fits in most driveways. 
What's the difference between a roll-off dumpster and a dumpster trailer?
A roll-off dumpster is a container that's dropped off onto your project site and picked up when you're finished loading the debris. A dump trailer is a container on wheels that allows you to haul waste to a dump. Dump trailers, generally, can carry less weight than roll-off dumpsters.
How long are typical rental periods?
Most dumpster rental periods range from 7 to 14 days. Depending on your needs, you can extend your rental period for a daily flat fee rate.