All County Waste
Dumpster Rental Company
We offer a personalized dumpster rental service with flat-rate prices starting at just $399. We have locations throughout the State to better serve you. Learn the All County Waste difference and tackle any project on your list.
No Hidden Fees
Fast & Easy, No Paperwork
Same-Day Delivery*
Generous Weight Included
Designated Account Manager
Instant Availability
A+ Rating With BBB
Flexible Rental Periods
CALL NOW (888) 350-3867
Dumpster Rental Service
No matter the size of the project, All County Waste has the perfect roll-off dumpster solution for your job. We count on an ever-growing fleet of modern trucks and USA Steel manufactured dumpsters to guarantee same-day delivery* and instant availability.
Residential
Planning a home remodel project? Ready to get rid of the junk in your garage? Request a residential roll-off dumpster in minutes and get free delivery to your home. We'll come to pick it up when you're ready, free of charge! Speak to an Account Manager today 888-350-3867
Commercial
For all your construction and business needs, you can count on All County Waste to have a roll-off dumpster ready for you. Keep scraps and waste organized and your construction site free of debris with a sturdy dumpster. Speak to an Account Manager today 888-350-3867
Construction
New home construction? Roofing replacement? Large remodel? Keep your construction site free of junk and debris with a roll-off dumpster from All County Waste. Get free delivery and pickup to and from your construction site in minutes. Speak to an Account Manager today 888-350-3867
How It Works
All County Waste offers premier dumpster rental services in South Florida. We rely on experience, technology, a modern fleet of trucks, and USA Steel manufactured dumpsters to meet your every demand. We pride ourselves on our straightforward personalized service process. Everyone in our team is dedicated to assisting you in this process and helping you find the perfect roll-off dumpster for your project.
Get a Free Quote Over The Phone
Call 888-350-3867 to speak with one of our specialists to discuss your needs. Meet your assigned account manager. Don't forget to ask about our complimentary fitting guide to ensure you get the right dumpster size for your project.
Schedule Your Delivery provider
We'll deliver the dumpster on-site and assist with the dumpster location. All of our drivers have years of experience and professionalism to help with your dumpster placement. Ensure the items in your dumpster are evenly distributed and not sticking out of the top. Speak to an Account Manager today 888-350-3867
Schedule Your Dumpster Pickup
Call our team to schedule your dumpster delivery. We'll come to pick it up promptly and assist you with any last-minute needs. It's that easy! Speak to an Account Manager today 888-350-3867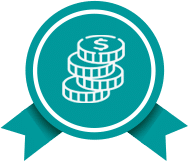 Transparent & Flat-Rate Prices
With All County Waste, you can expect up-front pricing, no hidden fees, and transparent prices with a level of expertise you can trust.
Precise Setup & Easy Access
Manage everything with convenient scheduling, account management, and customer support tools available to you 24/7.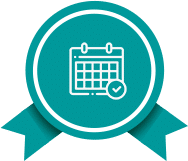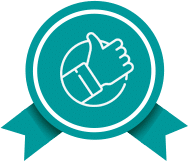 Free Delivery & Pickup
Get prompt delivery from drivers trained to the highest standards of safety. Plus, enjoy free delivery and pickup with your rental.
Frequently Asked Questions
How much does it cost to rent a dumpster?
Our base flat rates begin at $379 for a 10 yard dumpster. All dumpster rental prices vary depending on size, contents, rental period and location. Call and speak with an account manager to determine your exact rate.
What dumpster sizes do you offer?
We offer various dumpster sizes to accommodate small or large projects. Our inventory includes 10, 15, 20, 30, and 40 cubic yard dumpsters. Whether you are cleaning out the garage or demolishing a building, we'll help you find the perfect dumpster for the task. Call today!
What can't I put in a dumpster?
We accept just about everything. We can not take tires, cans or buckets of wet paint, Gas, oil, propane tanks, car batteries, asbestos, horse crap, dead animals or anything hazardous.
Do you deliver on weekends?
Yes, we deliver & pickup on Saturdays. Our sales & customer service depart is open 7 days per week to better service you. We do not deliver ot pickup on Sunday.
Can I pay with cash or check?
The only method of payment available is a credit or debit card collected the day of the order. A detailed receipt is emailed or texted to you for your records.
What Our Customers Say
Over the years, our customers have trusted our company for all their dumpster rental needs. See for yourself what some of them have had to say about working with All County Waste.
Dan Saraceno
Alan and his crew are reliable!, Alan always answers the phone they deliver and pick up in a timely fashion. Easy to work with!Thank you for your excellent service.
Keith Burns
We are extremely pleased with the professional service provided by AllCounty Dumpsters - on time delivery and pickup. Alan and his staff are a professional group to work with and are NOT brokers. We will continue to use their service and highly recommend this company.
Lino Morales
Dumpsters where dropped off and picked up on time. Driver was very professional and provided great customer service. Will definitely be using this service again in the future!
Robert Lexa
Definitely my favorite waste removal company out there! Working with David really makes my day all the time because I know I'll have a guarantee response. He always ensures an on time delivery, pick up and quick swaps!USE THEM!-Rob