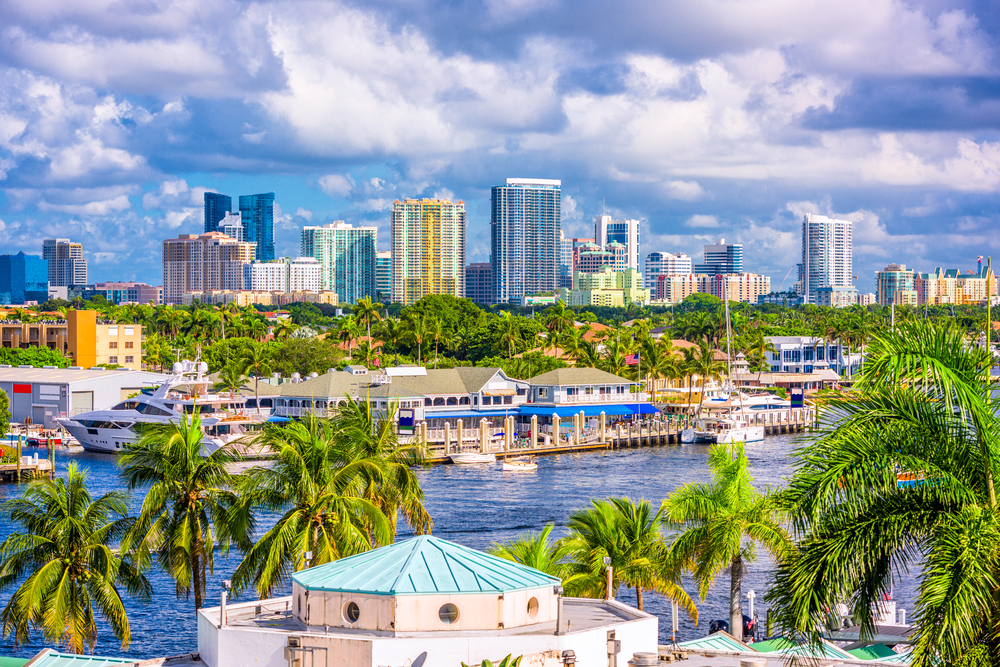 March 10, 2022
All County Waste is an authorized Dumpster Rental Company for the City of Fort Lauderdale. We have been authorized by the City to deliver roll-off dumpsters for residential, commercial and construction job sites.  Having a legal dumpster in the City of Fort Lauderdale avoids issues with code enforcement which could be costly and embarrassing.
The City of Fort Lauderdale charges a 25% dumpster rental fee which is added to the dumpster rental. All County Waste is responsible for collecting the dumpster rental fee and paying it to the city. The franchise fee is itemized on the dumpster rental receipt. There is no worries about pulling a permit for the dumpster or having code enforcement harassing you, because you will have a legal dumpster with All County Waste.
We offer roll-off dumpsters in the City of Fort Lauderdale for short or long term rentals. We have all size dumpsters to choose from depending on your project type. Our dumpsters are heavy duty and are 10, 15 or 20 foot long. We have dumpsters for tight spots or where space is a factor. All our dumpsters are 7.5 feet wide a and range from 4, 6 or 8 feet tall. The dumpsters are also equipped with a swing door in the back. It can be secured to the side of the dumpster while loading.
All County Waste offers service from Vero Beach to Homestead and North Fort Myers to Marco Island.
Contact All County Waste today and discuss your project with an account manager. (888)-350-DUMP